It's gotten to the point where I've forced myself to accept that the pandemic still won't be over by summer. This is upsetting for a myriad of reasons, but the one I'm going to be focusing on today is the fact that we're going to be stuck inside for yet another summer. 
As the cooler months fade and serotonin rises from the sun setting later in the day, people are once again going to be searching for ways to get out of the house and have fun, specifically with their significant others. It's hard not to fall into a routine of just lazing around the house, binging House Hunters International, and snacking all day — or maybe that's just me. And while that's extremely enjoyable on its own, it's important to show your partner your love for them and do something special together every once in a while. Besides, staying home all day together every single day can get a bit cramped. We've had a summer and winter of practice, going on quarantine dates, but now we're (unfortunately) seasoned professionals in the subject and we can't keep doing the same old things. 
TikTok has provided us with many ideas for date nights and just general activities you can do in solitude with your favorite person. One of the best TikToks I've seen about going on dates with your partner is to remember that if you live together, hanging out at home isn't a date, you still need to make time for each other, put on some real clothes and put your focus just on your partner. While I 100% support staying in, going on a date that you both planned and got ready for really feels special after so many nights inside, especially if there's a way you can incorporate the warmer weather! Plus, why would you want to skip out on a chance to dress up and take cute Instagram photos? 




Going on dates breeds healthy communication between you and them. Your relationship is also a friendship (hopefully), and you both deserve time to reconnect with your friend and remember why you chose them to begin with. 
There is a sort of upside to not being able to go out, though: you get to save money! Movie theaters are still closed so it's not like you'll be forced to spend about $50 on tickets and snacks any time soon. But depending on where you live and your situation, restaurants will be opening back up for outdoor seating, and the idea of warm weather and eating your meal al fresco is very tempting. If you want to just stay secluded with your partner and have a great day together, here are 10 ideas for dates to take your partner out on while the pandemic continues. 
01 Picnic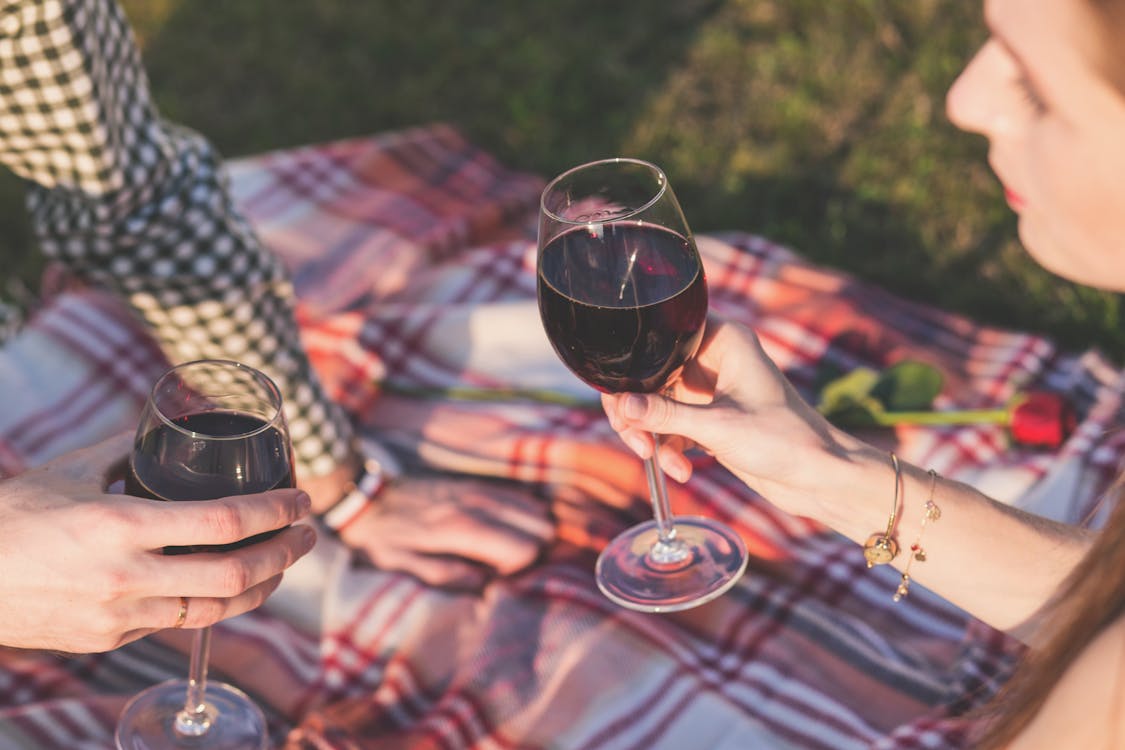 Whether you choose to do it indoors or outdoors, picnics are one of the cutest date ideas ever. At the height of quarantine this summer, my partner and I chose to have an indoor picnic and document it on TikTok. We both dressed in clothes that made us feel good about ourselves and spent the afternoon preparing a charcuterie board, sandwiches, a fruit plate and drinking champagne, celebrating only the fact that we both put on real clothes that morning. 
This is probably one of the easiest date plans, too, because all you need is a cute picnic blanket or sheet, some pillows to sit on, and some good food that you either make yourselves or grab from a restaurant. Make a spectacle out of it — take a ton of pictures and set aside an hour or two just to be together. Enjoy each other's company without any distractions. 
02 Four-Course Meal Trend
This one comes from, you guessed it, TikTok. The trend or challenge is to go on a date and play games to decide who gets to choose what to eat or drink for that course of the meal. However, you can always make the meals yourself.

The courses are drinks, appetizers, entrees, and desserts, and usually, Rock Paper Scissors is played to decide who gets to choose. This is a super cute and easy idea that lets you support local businesses or spend time making the food together. Make a TikTok about it or just take the time for yourselves, either way, it'll be a memory of a fun time you had together. 
03 Vacay in Solitude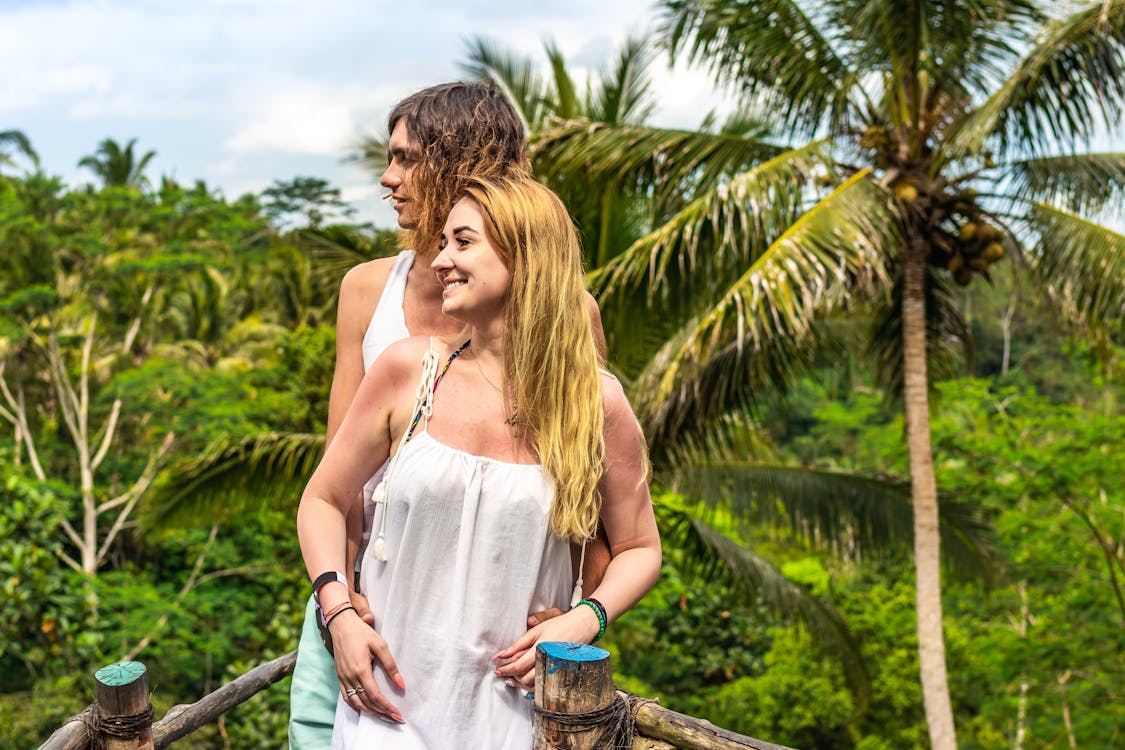 Sometimes it's nice to just get out of your everyday environment. Find a cool city close to you, rent an isolated AirBNB, and travel by yourselves to a place that isn't yours. This would obviously be a more expensive and time-consuming date option, but planning it together would be part of the fun. 
Order take out and even spend your days doing things that you'd be doing at home, just in a different space. Wear your masks if you go out anywhere and keep to yourselves, that's the whole point of it anyways. 
04 Movie Marathon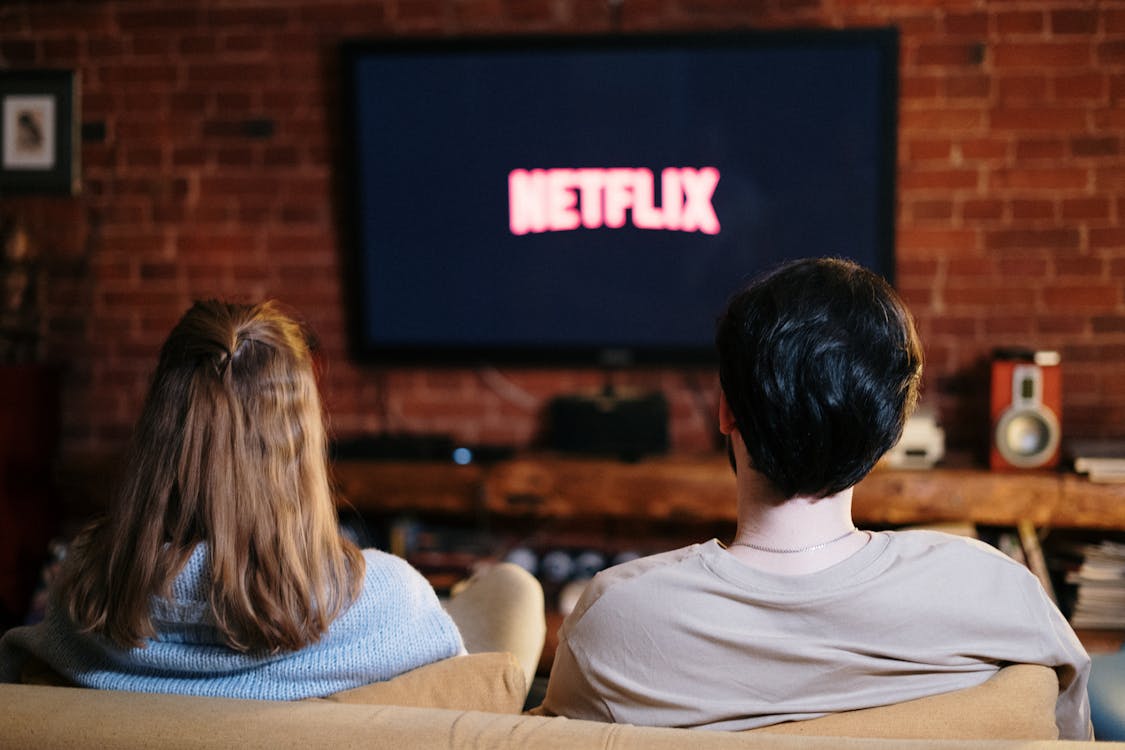 While some of you may have too much free time on your hands and only watch movies together, others may not. If you and your partner are on different work schedules or just can't seem to find time during the day to just laze around and be in each other's presence, consider taking a day or night off to only do that. This will possibly take some planning, so don't simply wait until both of you happen to have the same day off! Request off weeks in advance, switch shifts with someone, spend a little more time doing homework instead of watching Netflix by yourself. Make it feel like a real movie date: turn off all the lights, crank the volume, make some popcorn and buy candy. It won't feel like it does in the theater, but it's the closest we can get right now — and it's private!
05 Mini Photoshoot
This one's basically just another excuse to dress up, which is one of my favorite things to do. Coordinate your outfits with your partner and get all dolled up to take some cool or cute photos. Set up a tripod and the self-timer camera to capture cute moments together, whether they're posed or candid. Invest in a Polaroid or Fujifilm camera and take pictures your counterpart can keep in their wallet or on their bedside table. Take photos of each other with poses and editorial inspiration then ones of your partner simply talking or looking at their phone, performing mundane tasks where they still look beautiful. 
06 Go Hiking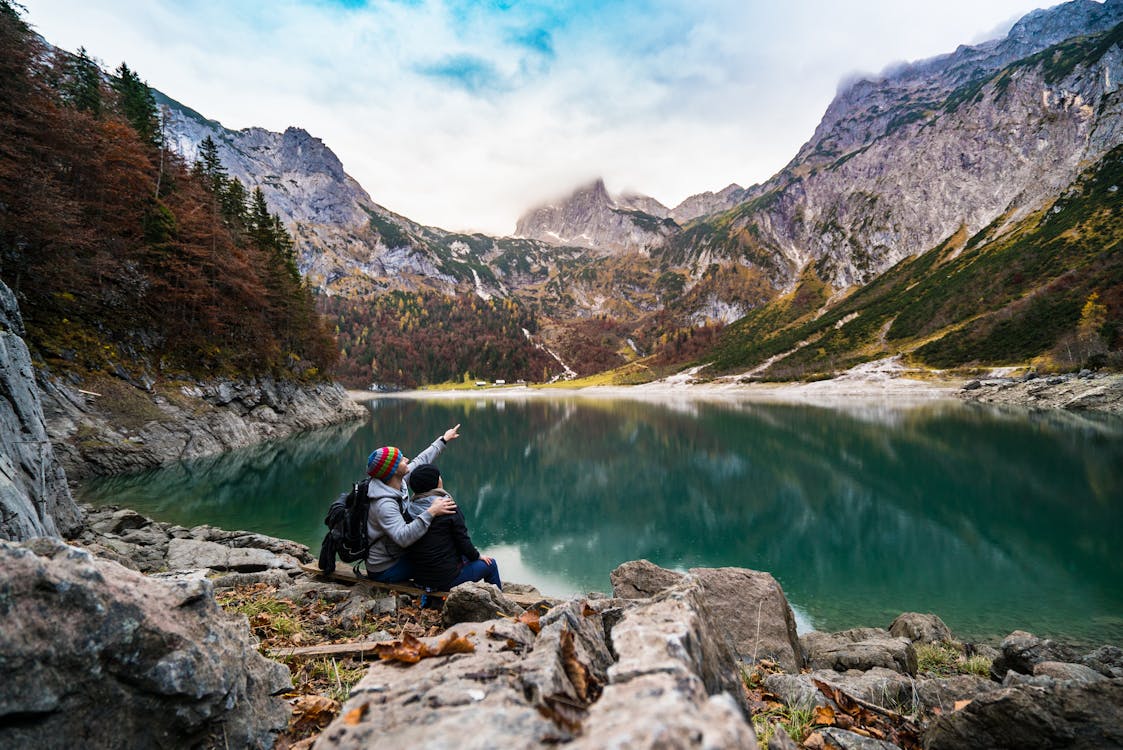 If you live near a state park or nature center and you both love being in nature, plan out a scenic hike. You'll most likely be alone, at least for the most part, and you'll get to experience the beauty of nature and the warm weather after what felt like an endless winter with your partner. You could even have a little picnic with this option, finding a cool-looking spot and setting up your spread there. Make sure there are no distractions and enjoy the beauty of the Earth we live on.
07 Makeovers
Is there anything you want to see your partner wearing that they just never do? Have a night of makeovers! Look through their closet, pick out your favorite pieces, and dress them in a few fits of your choice. See their style through your clothing and vice versa. Playing dress-up was always fun to me as a child, and this is a way to continue it through adulthood through goofiness and everyday clothing. 
08 Arts and Crafts

Take a leaf out of Bob Ross's book and follow a step-by-step guide in painting a picture with your partner. Make it a competition and see whose painting is better, or freestyle it and paint pictures of completely different things! There are many options for this one but basically try to create something together that you can save forever.
09 Work Out Together
Maybe you used to go to the gym together or want to get healthier while staying at home, so try following a workout on YouTube or the Nike app and hold each other accountable. If you don't like working out, taking an hour or so out of your day with the person you love and like makes it more bearable — trust me. You'll both feel better and it'll be a nice activity to do. 
10 Wine/Beer Tasting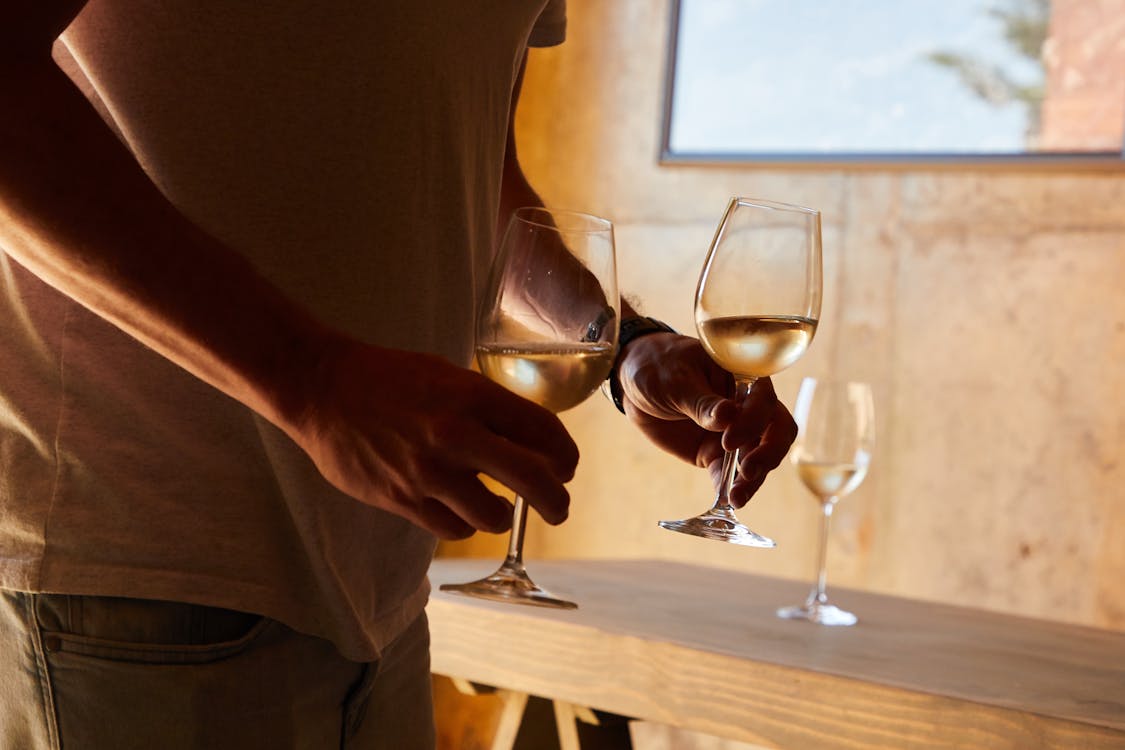 This one is also on the more expensive side, but try buying a few different kinds of wines or beers and have your very own private tasting! Buy some local beers and give each other flights to try, or grab a few different bottles of wine and maybe you'll find your new favorite. Just make sure you're safe and do so responsibly! And maybe have some Pedialyte in the fridge for the morning. 
---
Writer: Meghan Shouse